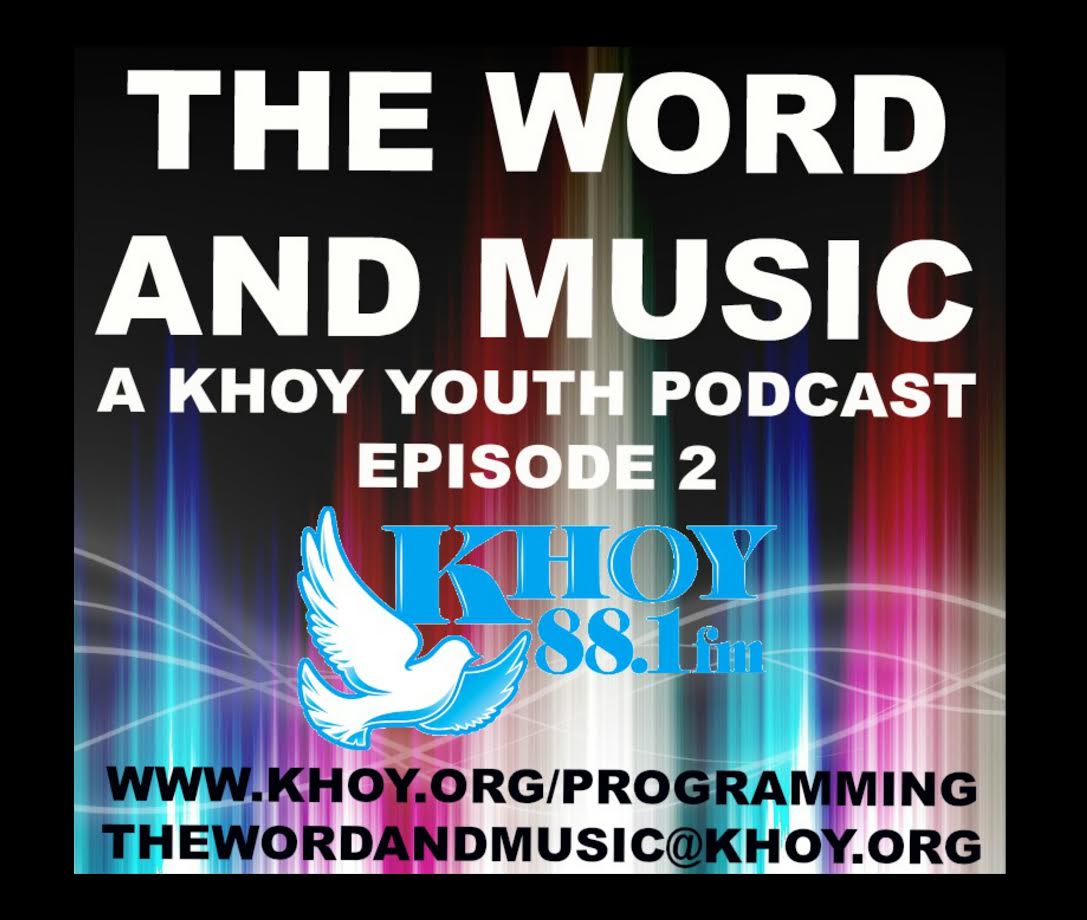 Thanks for streaming EPISODE 2 of THE WORD AND MUSIC - A KHOY YOUTH PODCAST Hosted by KHOY's Erica Johnston & Youth Director of the Diocese of Laredo, Gustavo Martinez. Special Guest: Editor of La Fe Magazine, Joana Santillana.
This episode includes:
-Special guest Joana Santillana, Editor of La Fe Magazine, talking about the special Youth edition of La Fe.
-Special message from Bishop Tamayo for those who received the Sacrament of Confirmation this year!
-Positive music by several Catholic artists, a secular pick, and more.
The Word and Music's mission is to bring light to the strong ties between music and scripture and provide a place for the youth of our community to share their faith journey and favorite positive tunes.
If you have feedback, a song request, or would like to be featured on THE WORD AND MUSIC, please email Erica Johnston at thewordandmusic@khoy.org.
Thank you and God bless the youth of the world and of the Diocese of Laredo!
__
This episode's track list:
Refugee Camp All-Stars, Ms. Lauryn Hill - The Sweetest Thing
The Invincibles ft. Yung PK - The Future
Josh Blakesley - I Am Free
Daniel Rolf - Help Me Mary
Athenas - Espiritu Santo
Flyleaf - All Around Me
Foundation Family ft. c2six - Feels so Good
Imagine Dragons - Thunder
Vitamin C - Graduation (Friends Forever)
__
THE WORD AND MUSIC is currently available for FREE download at thewordandmusic.podbean.com. You can also stream via SOUNDCLOUD at soundcloud.com/khoyradio/thewordandmusic2.